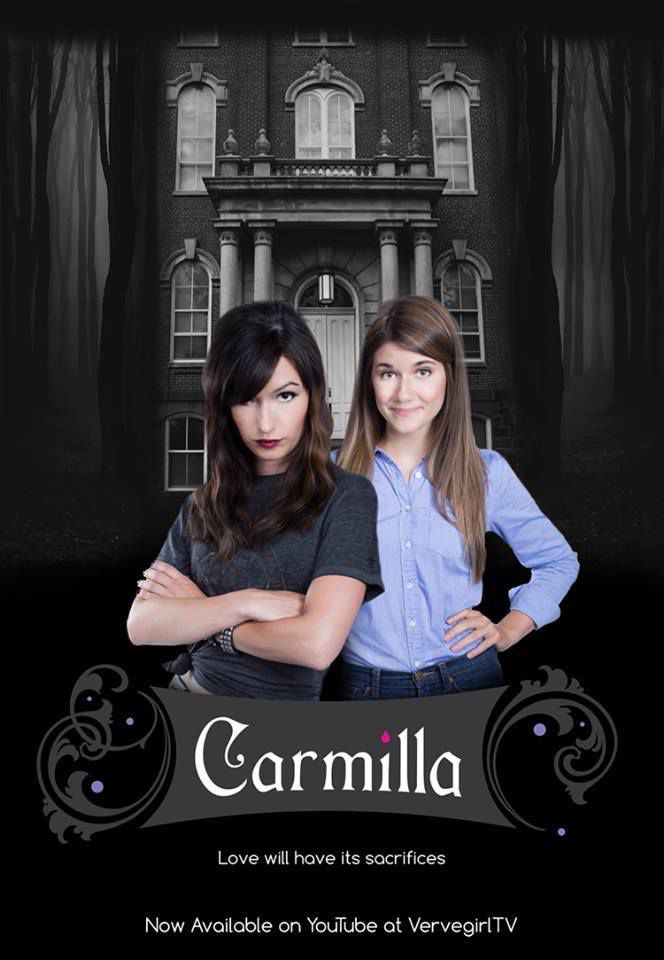 Carmilla - The web series Season 1 -
Co-created by Jordan Hall, Steph Ouaknine and Jay Bennett
Laughter will have it's sacrifice
This is a guilty pleasure of mine. Don't get your hopes up too high - this is a low budget web series, but darn it's good.
Here is a quick rundown:
Laura Hollis is a young journalist student at Silas University - a very odd university where they serv eyeballs in the cafeteria. There is no beating around the bushes Silas is weird as f*ck, but for some inexplicable reason still attracts many sane students. Season 1 plotline is centered around the disapperance of Laura's roommate - Betty. As nobody seems to care, Laura decides to investigate by herself. She then is caught in some supernatural intrigue, and saddled with a new devilishly handsome roommate, who may or may not be a useless lesbian vampire.
While the plot is funny and entertaining, the format choice is what captured my attention. The entire series was made for youtube - with a low budget - so the creators, the technical crew and, well, everyone had to be very clever to create something from nothing. One of the clever choices is the single person POV. All of the season is viewed through Laura's webcam. A static view. I know right - it's a recipe for disaster! Except - not in this case. They rocked it. A technical genius moves, as much in the writing as in the videotaping.
The whole season can be seen as an ode to the positive inclusion of queer characters, while not putting the emphasis on their queerness - for the massive inclusion of characters of color we need to wait for season 2.
In conclusion, Carmilla Season 1 is witty, funny, full of pop cultural references, and will sometimes make you cry. Recommended for watching without moderation.
Watching order:
Season 1 stop at episode 35
Then read:
http://toodrunktofindaurl.tumblr.com/post/106680744556/laura-couldnt-handle-carmillas-death-they
Season 1 episode 36
Christmas Special
Season 2
Season 0
Season 3
The movie
​​​​​​​