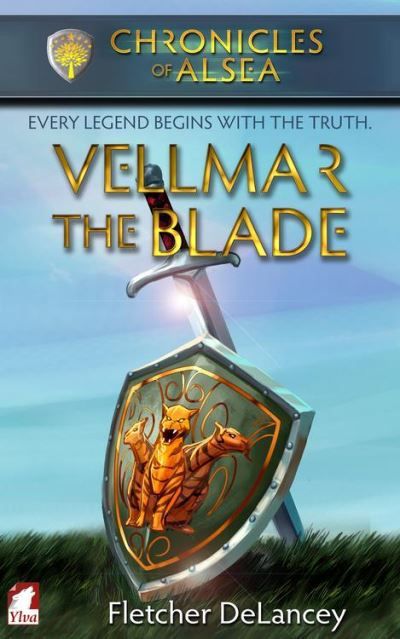 Vellmar the Blade (Book #5 The Chronicles of Alsea)
By Fletcher DeLancey
Who is the real hero?
The narrative style in VELLMAR THE BLADE is extremely different from the other books of the series. The chapters alternate between two timelines, the present (following the events of Catalyst in a near future) and the Distant Future where a parent tells a bedtime story to his children. So each scene is covered in two chapter, but with different perspectives, how it happened and how it is remembered. I loved the dichotomy of narrative, it gives the book a lighter touch, while letting the readers know that when the adventure is over the citizens of Alsea will thrive - even if we must lose some heroes along the way.
Vellamar, for those who don't know, was a minor character in Without a Front: Producer's Challenge and she grew in importance in Without a Front: Warrior's Challenge. The fans loved her so much they begged for more. Fletcher, fuelled by fan's love, wrote us this awesome little fairy tale interlude letting us drool over Vellmar a bit more.

Two things will happen for sure when you finish this book. One, you will want a Vellcat. Two, you will be happy to have a light interlude between the intense events of Catalyst and the thrilling read that promise to be Outcaste.

You can't go wrong with this book.
Kam approved!
Get your copy: getBook.at/vellmar