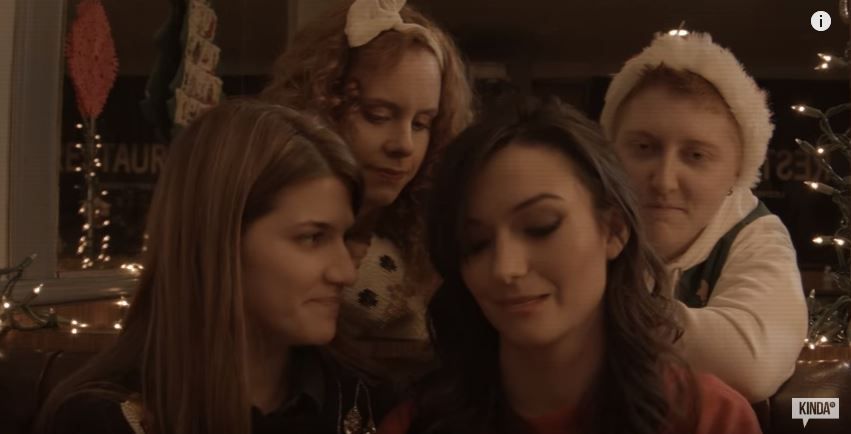 Carmilla Christmas Special
Co-created by Jordan Hall, Steph Ouaknine and Jay Bennett
Fleeing back to square one
So Carmilla saved the day! Yeah! Or did she?
While some of our favorite characters are on the run from Silas, someone was hungry and bit the wrong person. Leaving our four - Laura, LaFontaine, Perry and Carmilla - trapped in a diner. A way too cheerful diner wheresomet fishy stuff is bound to happen.
And what does a mysterious Austrian lady have to do with it?
The 7 minutes episode is full of fluff with a dash of mystery and some creepy gingerbread. By the end of it you will be chanting: ♫♪ Murder her for christmas ♪♫.
It is fun, it is light, it is a diabetic delight.
Watching order:
Season 1 stop at episode 35
Then read:
http://toodrunktofindaurl.tumblr.com/post/106680744556/laura-couldnt-handle-carmillas-death-they
Season 1 episode 36
Christmas Special
Season 2
Season 0
Season 3
The movie