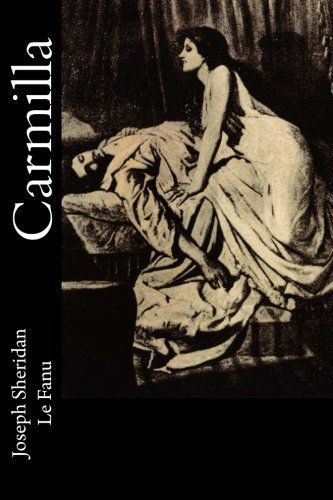 Carmilla
By Sheridan LeFanu
Dracula, but older and lesbian
Carmilla is a gothic novella published for the first time in 1872 - 26 years before Bram Stoker's Dracula.
When I heard about the book, I knew I had to have it. I mean, come on, lesbian vampire, more than that -canonical lesbian vampire written in the 1870's! I could not miss it. There is many reason to read this book. That was mine. Please don't read it for the plot. You will be disappointed.
Basically the plot is a farce to push a 'moral lesson' in two parts.
Part one :
Lesbianism is the devil's way to your soul - don't be corrupted young lady. You will either die soulless or become a bloodthirsty monster.
Part two:
Let the men take care of you. Stay at home - you will want for nothing. Obey your father/brother/husband. Don't you dare forget to pop out babies - male heir first.
The writing is interesting to analyse, it is a fascinating window to the past. While LeFanu was not the most ardent defender of women's right's ( or lgbtqia+) he still validated the existence of non-straight people in a published story. Yes as the bad people, but still as people that exist. And THAT. That to me dear reader is groundbreaking.
LeFanu would probably roll in his grave. Somehow today Carmilla is synonymous of feminism and positive queer representation. How? All thanks to a low budget web series inspired by the LeFanu story, but with a modern twist and approach.
If you are a vampire story aficionado, Carmilla by LeFanu cannot be dismissed. It is a must read for every fantasy lover. One of the original stories.
Stay tuned for the web series review.
Get your copy → getBook.at/carmilla