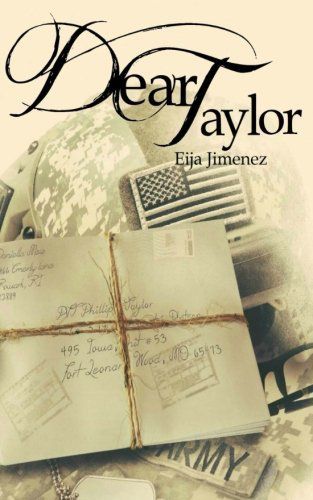 Dear Taylor (Book 1 - Letters to War)
by Eija Jimenez
Unexpected Bond
Dear Taylor is one of my all-time favorite books. Fair warning, bring out the tissues, you will need it. This story is an emotional rollercoaster. It can and will leave you scattered into a thousand pieces.
Daniella Melo is a single mom and a teacher in Rhode Island, who challenges her class to write to a soldier deployed overseas. When every kid makes their pick, one soldier is left - Taylor Phillips. She then chooses to take on the challenge herself, and write to Taylor. What she couldn't have known is that Taylor is one of the unlucky soldiers that doesn't have loved ones waiting for her back home. Through their correspondence they from a true and strong friendship. More importantly, it gives more reason for Taylor to make it home alive.
Dear Taylor explores the theme of long-distance friendship, unconventional family, hope, and grief. The writing is beautiful and carefully measure, it is a balance between joy and heart-breaking moment. It leaves you with one desire when you close the last page. Tell your family - no matter how they became your family - that you love them. Tell them before it is too late.
My personal advice is to buy both books of Letters to War together, you will not want to wait before reading the second book.
Book 1- Dear Taylor
Book 2- Sincerely Daniella
Get your copy at: getBook.at/deartaylor