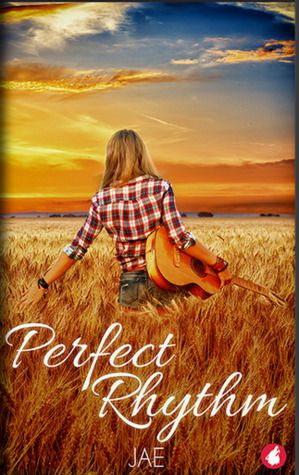 Perfect Rhythm
By Jae
When love strikes without lust
5/5



So yeah. I gave it a 5/5. I would even give a 6/5. I want it in paperback. I need it. I loved it that much.

Plotwise, PERFECT RHYTHM does not bring anything new to the genre, but the characters, THE CHARACTERS! Omg. That is another story! Leontyne -one of the main characters- is a popstar with so much more depth that one would expect in a romance book. She has a rich personality and it is a delight to read about her. The true surprise comes with Holly, a home nurse who identifies in public as a lesbian because it is easier that way. In reality? She identifies as a homoromantic asxeual woman, meaning she is romantically attracted to woman but does not experience lust. Like ever. The connection between the protagonists is an excuse to start a real introspection. This book can, and will shatter your preconceptions on life, love and sexuality. Yes, it is probably not something you will personally relate to, but do you need to? It is an eye opener on a hidden reality.
It is why I am in love with this story, with this book. This story hit me hard. It was deep and opened my eyes on many things. It made me rethink some personal preconceptions I had. It made me want to grow, to learn to be better and how to be less trapped in societal expectations.

When a book does that to you it deserves 6/5.

Yes it is a simple romance, yet it is so much more.

Jae wrote various sexual/romantic orientation with great care and respect as well as featuring a "chubby" lead. Many kudos for the diversity. The various representations on body types, sexual orientations, romantic orientations and gender identities is a breath of fresh air, even in the niche genre of lesfics.

I would love another book set in this universe. Maybe with the minor characters Meg and John as main characters? There is so much to discover about them, so much I would love to read and learn.

If you did not understand by now, I totally recommend this book.

I received this ARC in exchange of an honest review.